Our company specializes in fine art transportation both in Estonia and internationally. We work with galleries, museums and private clients in the Baltics, Finland, Russia and everywhere else. Thanks to our years of experience, industry knowledge and passion for great art we will always find the most suitable solution in every situation. We ensure a personal approach from us to every project based on the customer's needs and wishes.
Our service includes customized crating and packaging, climate-controlled storage, specialized transportation, exhibition logistics and setup, and consultancy. Additionally, we will take care of all customs and legal procedures for import, export or temporary shipments such as T1 transit declaration or ATA Carnet. We ensure all the art based on "nail to nail" insurance, which covers all the transport and exhibition period.
We use our custom art truck for transport. The truck has air suspension which eliminates vibration and pothole impacts, special microclimate automatic controller to regulate temperature and humidity levels in the truck, different options to securely attach different types of shipments such as sculptures or very small articles. The temperature of the truck can be monitored in real-time and our system will save a visual report about it as well. The truck has a track-and-trace alarm and a separate alarm system to protect the cargo space and guarantee full security for all the valuables.
In Estonia, we mainly operate in Tallinn and Tartu. Internationally we often work in Riga, Vilnius, Kaunas, Helsinki, and Moscow. We have a wide variety of experience with other international locations as well.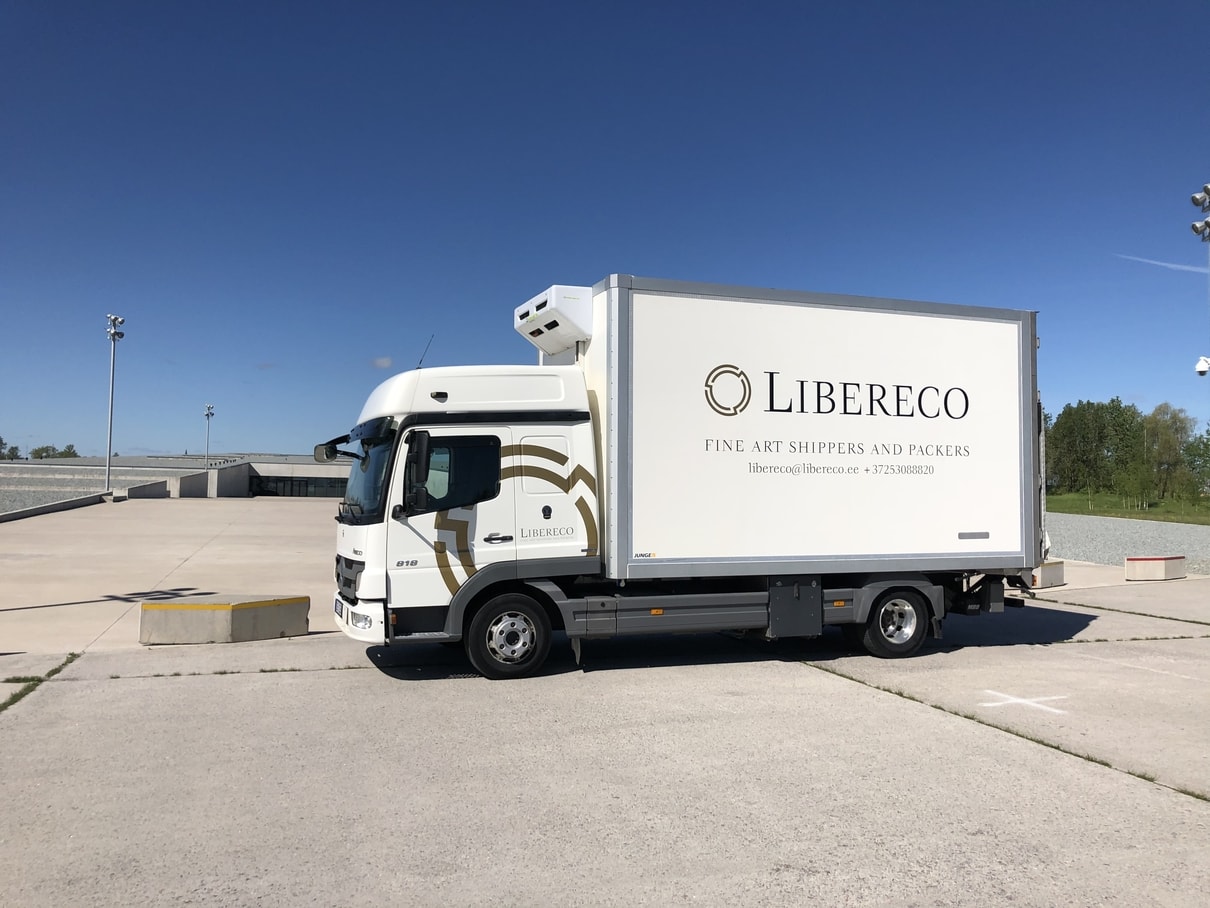 Got Interest? Ask for a Quote!